Virus worsens woes for foreign workers in Hong Kong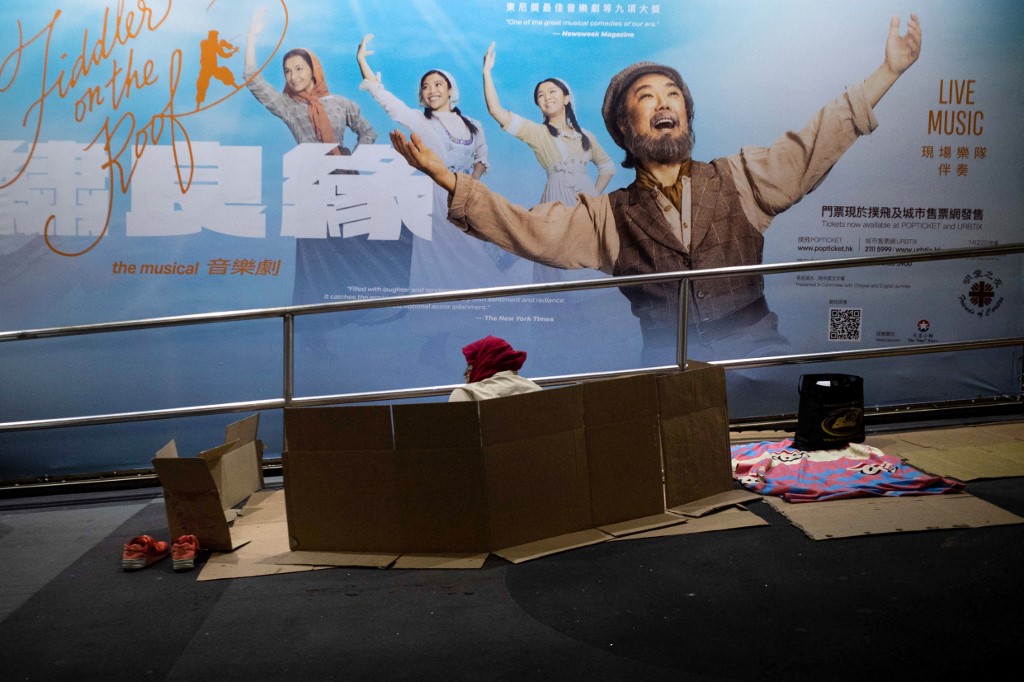 March 3, 2022
Few have suffered more during Hong Kong's restrictions than the hundreds of thousands of women in the Philippines and Indonesia who work as domestic helpers.
Janice Obiang choked back sobs as she packed goods to send to the Philippines, gifts for loved ones she hasn't seen in years as life for domestic workers in virus-hit Hong Kong goes from badly worse.
Few have suffered more during Hong Kong's pandemic restrictions than the hundreds of thousands of women, mostly from the Philippines and Indonesia, who work as domestic helpers.
As an international financial hub, Hong Kong relies on so-called "helpers" to cook, clean, shop and even raise children for the city's local and expatriate business population.
Foreign workers are also present in the retail, manufacturing and construction sectors in Hong Kong.
And as the city reels from its most severe wave of coronavirus yet, many are now at breaking point.
"I really want to move, I really want to take a vacation," Obiang said, as a police officer with a megaphone regularly reminded people not to gather in groups.
"But I have no choice, we have to stay," the 36-year-old told AFP, adding that it had been four years since she had returned home. "We really miss our family."
There are around 340,000 foreign domestics in Hong Kong, up from 400,000 at the start of the pandemic.
Paid a minimum of HK$4,630 ($590) a month, they work six days a week and have to live with their employer in a city that offers some of the smallest apartments in the world.
Although the work is difficult, it pays more than women can earn in the Philippines, enabling them to support their families as primary breadwinners.
But the pandemic has made hard work even harder. The government has started advising Hong Kongers to keep domestic workers indoors on their day off.
Jec Sernande from the Federation of Asian Domestic Workers Unions said many domestic workers did not even have their own bedroom.
"Sitting all day in the kitchen or in the living room – that's no rest," she said.
Police have also increased fines – the equivalent of one to two months' wages for a domestic worker – for breaching the current ban on more than two people gathering in public.
Trade unionists like Sernande have long campaigned for better working conditions and are angered by the lack of compassion shown by authorities and some employers during the pandemic.
"They need more recognition because they contribute a lot to society and the economy," she said.
AFP, with additional editing by George Russell
READ MORE:
Hong Kong births drop to 56-year low – SCMP
Hong Kong police arrest two for Covid rules 'sedition'
Hong Kong drops in quality of life ranking, Singapore tops ranking