Money Man Glen James explains how to bounce back from bad financial decisions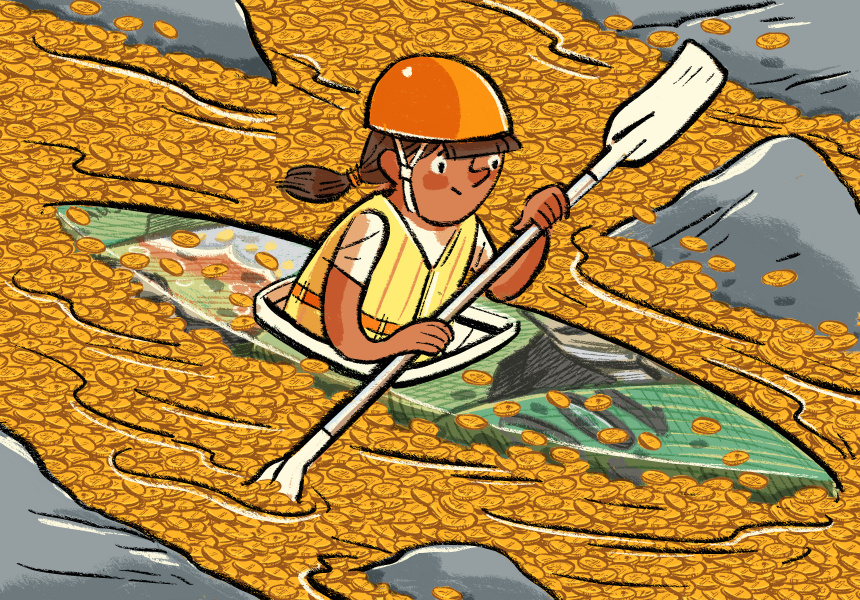 It could be an impulse purchase that blew your budget, a credit card that got out of hand, or a small investment that went wrong. Making the wrong financial decision is not uncommon, especially when you're in your 20s and still learning the ropes of managing your money.
Glen James is a financial advisor and host of the My Millennial Money podcast. He says the good news is that you can always bounce back from an unlucky decision and learn from your mistakes by taking steps to avoid similar situations in the future.
Set limits
James says the first step to recovering from a financial nightmare is to do "an autopsy of the process that led to the decision" in the first place. You need to identify what went wrong so you don't repeat it in the future.
He says introducing "limits" will help reduce the likelihood of impulse spending and regretting it later. It could be something like for any purchase over a certain amount – say $100 – you have to sleep on it first. And for decisions involving larger sums of money – buying a car or property, for example – you should always "bounce your pending decision to a trusted friend, a family member or professional" first.
Keep an eye on your debt
Let go of the habit of feeling like it's okay to go into debt every time you need (or want) something you can't afford, says James. Instead, "devise a plan and work on it. If you need to buy new furniture or white goods, only buy when they're on sale and pay cash. Ask for their best price.
If you've accumulated credit card debt, try to rein in your spending until it's manageable. Next, "look to change your ways," says James. He says establishing a savings plan that clears debt as quickly as possible can be worth sticking with long after the debt is cleared.
Automation and budgeting
Understanding your cash flow is key to having a clear overview of where your money is going and coming from. "Budget is such a limiting word," says James, adding that it sometimes puts off people who think "it's too difficult."
Still, it's important to have some type of automated system for opting out of the weekly process, he says. "Without a system or plan in place, it will be difficult to get an overview of your current expenses and the money available to save or pay off debt," says James. Start by making a list of your income and expenses over a year to "see if there's any money left," says James. From there, you will be able to determine if there is more money coming in or going out.
Separate accounts
Once you've mapped out this ebb and flow, James says it can be helpful to create a new bank account for essential and regular expenses, and transfer fixed amounts into it. "Your goal is not to spend more than the allocated amount," says James. "The remaining money can be allocated to fixed bills and savings."
This kind of careful financial management can help you better take stock of impulsive retail therapy. "Think about how many hours it took you to buy the item you wanted to buy," says James. "Divide the purchase price by your hourly pay rate – it will get you thinking if you really need it."
Committing to a spending plan doesn't mean you have to go without. One last piece of advice: "Look [Facebook] Marketplace or Gumtree in affluent suburbs for great second-hand items at low prices," he says. Someone else's trash might just be your treasure.
This article is produced by Broadsheet in partnership with Bankwest. Check out Bankwest's Online Money Management Guides for more ideas for getting the most out of your money. The information in this article is of a general and educational nature only. You should consider your own financial situation and needs before making any financial decisions.