Healthcare Infocom session on how to protect people from financial distress in the event of illness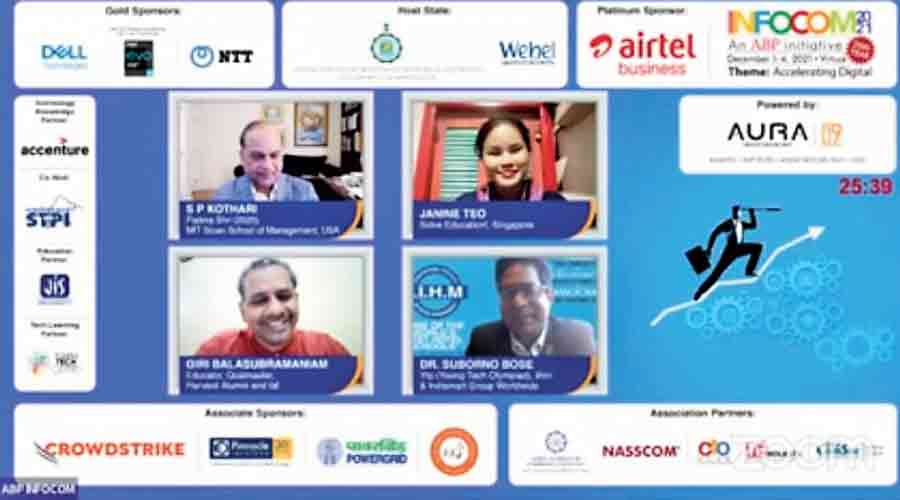 A sustainable healthcare model should aim to protect people from financial distress in the event of illness, an epidemiologist said in a virtual session on sustainable healthcare on Friday.
"We still see the National Health Service in the UK as a model of what a sustainable health system looks like. The first two pages of the law that establishes the NHS say nothing about improving health. It was not the goal. The aim was to protect people from financial distress in the event of ill health. This is something that we have miserably failed to do in our country, "said Ramanan Laxminarayan, founder and director of the Center for Disease Dynamics, Economics and Policy, Washington.
Laxminarayan, a senior researcher at Princeton University, was speaking during the spotlight session, "Sustainable healthcare in the post-pandemic world," at Infocom 2021, an ABP initiative.
He is also the founder of HealthCube, a start-up that makes portable instruments that can perform multiple tests using an Android-based app.
Kunal Sarkar, Chief Cardiac Surgeon, Medica Hospitals Pvt Ltd, debater and storyteller and moderator of the session, asked him about two "apparent contradictions", the private sector and primary health care in India.
Most of the funding for health care "allegedly" goes through the country's private sector, Sarkar said.
"The private sector wants to stay away from primary health care. How do you marry this apparent contradiction in our ever-muddled health care delivery mechanism? " He asked.
Laxminarayan said the economy for primary health care is weak in countries where people cannot afford it and the government has no role to play.
For him, technology seemed the best long-term solution.
"As someone studying health and looking at it from a system perspective, we really don't have much of an alternative to using technology. There are not enough doctors to provide primary care. We need a bionic arm above the doctors so that every doctor in primary care can treat 100 patients a day, not just 20. We can't afford to do it that way, "he said. .
Meena Ganesh, co-founder and CEO of Portea Medical and the other panelist, said the pandemic phase was chaotic.
Portea provides home care services.
"It was chaos. Our role had changed… not just watching people but jumping in the pan. We have provided thousands of people with oxygen and critical care support. In a different state, these people would have been transferred to the hospital, "Ganesh said.
The dynamics of the sector are changing, she said.
"Hospitals are coming, they want to work with us. Like caring for a cancer patient between cycles of chemotherapy.