Attracting and retaining the next generation of claims talent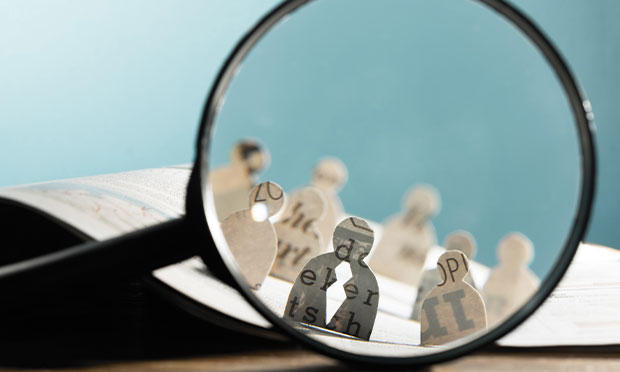 Insurers continue to adapt to a changing business climate. As organizations adopt new technologies and processes, deal with an aging employee base, and adapt to changing customer demands, attracting and retaining the right talent is critical. The war for talent is accelerating and insurers need to be strategic in how they promote vacancies, approach the hiring process and actively retain employees.
Claims is a fundamental part of insurance and can serve as a springboard for young talent to grow within the wider industry or take a more linear path to higher-level claims positions. In the Q3 2021 U.S. Insurance Labor Market Research, conducted by The Jacobson Group and Aon, plc, claims was reported as one of the most in-demand functions in the field of insurance. P&C insurance, just behind technology roles.
P&C insurers are at least moderately likely to increase claims staff over the next 12 months and are more likely to hire claims staff than they were a year ago. There is also a great need for young talent. Those planning to add claims staff were not targeting executives or senior managers. About a third said they were more likely to add entry-level staff, and two-thirds plan to add experienced non-management employees.
While entry-level and mid-level professionals are in high demand, many insurers struggle to find and hire this talent. Difficulty recruiting P&C claims professionals was reported as the highest in the study's 12-year history. At the same time, the industry is aging. The median age of claims professionals was 42.3 in 2015. This number rose to 44.5 in 2020.
By comparison, the median age of the entire US economy in 2020 was 42.5. Professionals in all sectors are retiring earlier than expected and about two million more people have retired during the pandemic than experts had expected. With an assured unemployment rate of 0.8%, the availability of talent is shrinking, even as demand increases.
The Bureau of Labor Statistics shares that on average, approximately 25,000 job openings are expected for adjusters, appraisers, examiners and investigators each year over the next decade, due to the shift to other roles or retirement. Building a healthy talent pool and a strong pool of professionals to access these vacancies should be a priority for insurers.
Attracting the claims professionals of tomorrow
Claims roles have evolved over the past few years and insurers need to be proactive in raising awareness and generating interest as they compete for young talent. They need to take a new approach to promoting entry-level positions, exploring where to find qualified people, and committing to developing strong career plans.
Develop where you find talent.
The demand for entry-level talent is growing across all industries, especially as hourly service jobs increase their pay and industries such as construction grow at astronomical rates. Proactively recruit people from backgrounds requiring similar skills, such as customer service, while being creative about how unconventional skills and experiences might be leveraged in claims. Rethink where young candidates seek employment; it may not be on traditional job boards.
Encourage current employees to serve as ambassadors and share open roles with their friends and on their social media feeds to help you reach additional leads. It is also essential to look at high school and college programs to familiarize future graduates with the possibilities available to them. You can even consider partnering with local community colleges to sponsor claims and certificate programs, which will cultivate a pool of qualified and enthusiastic future talent.
Promote positions in a way that resonates.
While reaching the right people is important, insurers must work harder than ever to showcase the value and benefits of a role in today's competitive marketplace. Approach job descriptions with a human-centric lens and emphasize a role's impact and desired skills, rather than technical specifications and experience, keeping in mind that Recent graduates may not know what it means to file an insurance claim. Additionally, share the aspects of your organization that make it a great place to work, including a commitment to professional development and career growth. You can also choose to highlight your current team members and showcase your organization's values, which will help resonate with a wide audience.
Be a claims champion.
The majority of young professionals want to feel that their work has an impact. Adjusters are on the front line of customer interactions, assisting policyholders when needed and playing a key role in their overall experience and satisfaction. Help potential employees understand the more human side of complaints, as well as the growth opportunities it can provide. After a few years in a call center environment, they may be able to move into areas such as major claims or litigation, or even other areas of insurance. Share how you'll help them become well-rounded insurance professionals and prepare them to take the next step in their career.
Employee retention and growth
The field of claims is constantly changing, which makes nimble, teachable and loyal talents paramount. Insurtechs will continue to push insurers to innovate and evolve. Automation and new technologies will put a wealth of information at adjusters' fingertips, allowing them to focus on more complex tasks. Loss prevention will become increasingly important. Positions and responsibilities will evolve as changes occur. Engage your talent and give them the tools and training to successfully pursue these future opportunities.
Recognize the challenges of entry-level claims positions.
While claims are a vital part of insurance operations, entry-level positions can be challenging. Consider the day-to-day trials that these early-career individuals may face and factor them into your management strategies. Previous generations of claims professionals began their careers by going into the field and interacting with their clients in person. Today, claims discoverers often spend their days on the phone with customers experiencing claims and responding to high-stress situations. Without a clear development plan and ongoing support, individuals may not see a future in call center based roles. Be sure to recognize these challenges and find ways to support employees and best meet their business needs.
Train on soft skills.
As automation becomes commonplace for more basic tasks, adjusters have more immediate contact with policyholders. Unlike face-to-face conversation, it is easier for individuals to vent their frustrations via computer screens or phone calls. When challenges arise, well-developed soft skills are often essential to diffuse heightened emotions and work with an insured towards a common goal. Communication, empathy, emotional intelligence, critical thinking and problem solving skills are more important than ever. If individuals are better able to handle difficult conversations and work towards positive outcomes, they are likely to be more satisfied with their role and provide a better customer experience.
Be upfront about future opportunities.
Have conversations upfront about future opportunities and how you'll help support an employee's long-term career goals. For example, after one or two years in a call center environment, individuals may be ready to move into higher-level or managerial positions. Or, if they show an interest in exploring other areas of the business, you can help them create opportunities for them to develop the necessary skills and connections. As the industry evolves, new roles and responsibilities will emerge. Consider how you can reskill current team members and develop transferable skills that will complement multiple positions. Then describe how these skills can translate into future roles and opportunities within the organization.
Prioritize development and create metrics around it.
If employee development has taken a back seat on your team, establish performance metrics and goals around it. It's common for entry-level claims professionals to be rated on how quickly they can close a claim. Managers are then rated based on their team's aggregate numbers. As a result, many claims departments focus on the number of claims, without prioritizing long-term goals. Instill the importance of continuous development and hold managers accountable for creating professional goals for themselves and their employees. By placing metrics around career growth, it will become a priority and more easily adopted into the team culture.
In today's competitive job market, it's important to reassess how you attract and retain young professionals. By adopting a forward-looking approach and investing in your team, you will be well positioned to meet the challenges of tomorrow.
Tony Canas ([email protected]) is a P&C Client Advisor with The Jacobson Group, a leading provider of talent to the insurance industry. He is also co-founder and director of motivation at Insurance Nerds and co-author of the bestselling book, Insure tomorrow.
Related: