Wolverine Stories: Sam Choi |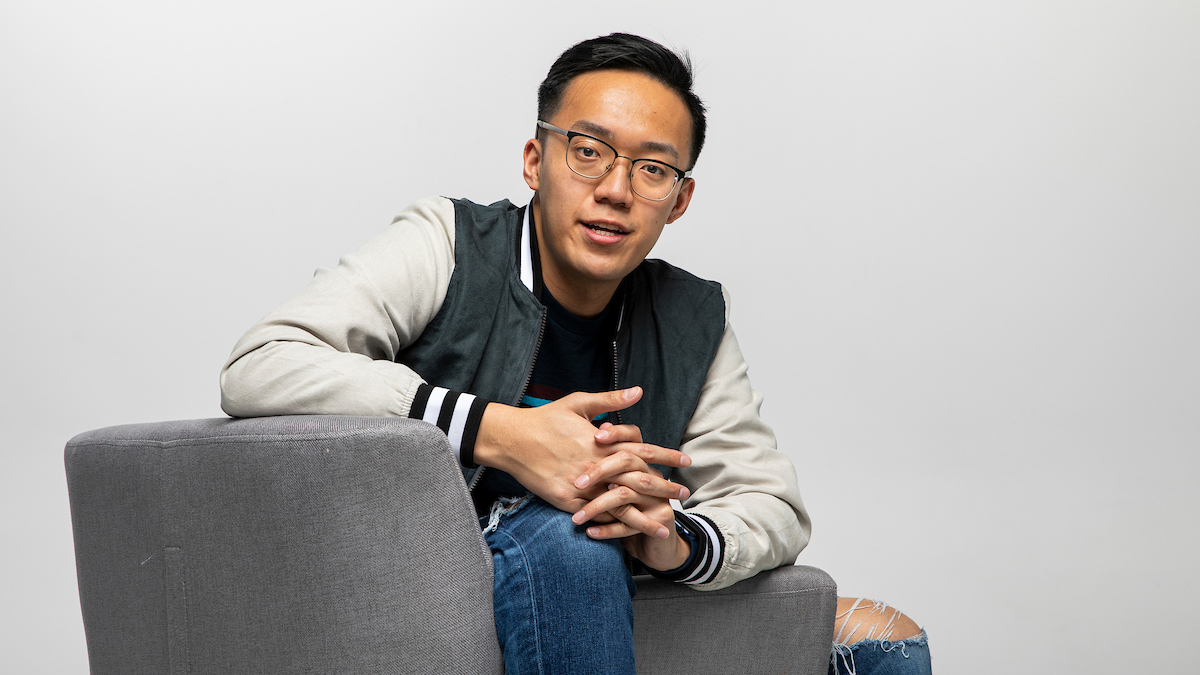 My name is Po Yin Choi, but my name is Samuel. I grew up in Hong Kong with my big brother and our parents. All summer, my family and I would take a trip to mainland China to see different parts of the country. It was such a fun and revealing experience to learn more about ancient Chinese. However, I eventually left Hong Kong to settle in the United States. In May 2013, my mother helped me cross the world to Utah.
I enjoyed living in Hong Kong, but the competitive environment there is extremely difficult. You are constantly compared to those around you, and this overwhelms all aspects of your life. Hong Kong is such a competitive place because of its geographic area and people. With so many people in one place, resources are scarce, creating an extremely competitive educational and professional environment. It wasn't the life I wanted to live.
My parents and I didn't think Hong Kong would give me the opportunities I needed to be successful, but they had friends in Utah, so we started working on a plan to get me into college. I applied to Snow College, Dixie State University, and Utah Valley University. Even as the largest university in the state, UVU seemed to be the most welcoming and gave me endless opportunities to grow up. It seemed like the right choice.
Growing up I played piano and trumpet, so becoming a music major at UVU was another easy choice for me. The School of the Arts is full of students who love what they do and really want to be there. However, about a year or two after graduating from UVU, I decided to serve a mission for The Church of Jesus Christ of Latter-day Saints in Boston, Massachusetts. Upon my return I decided to change my major in Business due to the professional opportunities I saw in this path.
Taking advantage of all that UVU has to offer, I have also chosen to get involved in the English as a Second Language (ESL) program. As a young 16 year old international student, UVU really helped me adapt to the culture here and gave me the opportunity to practice my English. In addition, I had the incredible opportunity last year to be an ambassador for the Foundation. It's been a crazy year because of COVID-19, but we still found so many different things to do. We set out to paint the city green and distribute UVU flags to local businesses that did not yet have them. I can confidently say that UVU takes care of its students, regardless of their background.
I am currently applying for the UVU MBA program. I would love to stay at UVU, but if that doesn't work out I plan to apply for a work permit and look for other options. My career goal is to be a management consultant. I want to help companies develop their management teams and their corporate culture. Problem solving has always come naturally to me, so I think it would be fun to help businesses create a more efficient and enjoyable work environment.
I like that UVU is an open registration institution because it gives everyone the opportunity to find their passion. This school gave me the feeling of belonging; you really feel at home here. UVU allowed me to enjoy higher education, broaden my future and connect with people.