Second-year articling lawyer Josie Triffitt describes her legal training with Furley Page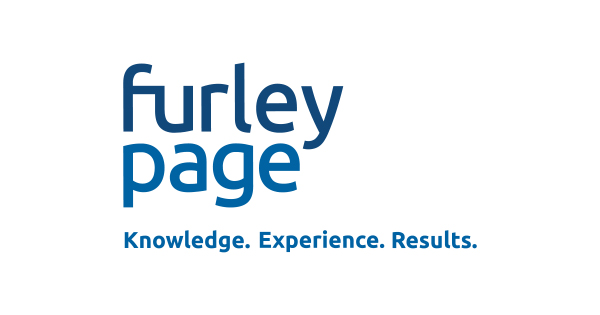 What attracted you to the legal profession?
The legal profession is as rewarding as it is stimulating. I've always felt drawn to a problem-solving environment, especially one that involves collaboration. I am very outgoing and love finding solutions for others, which is why I thought a career in law would be a good fit for me.
No two days are the same and you will need to reflect, but working in such a dynamic environment keeps you energized and inspired.
The great thing about a career in law is that there will always be a team of people around you who are striving to achieve the same goal of great results for clients. It is this collaboration combined with the client aspect of the position that attracted me to the profession.
Why did you choose Furley Page to undertake your training contract?
As someone who has lived in Kent my whole life, I knew from the start of this career that I wanted to be part of a long established company with a strong reputation in the region.
Furley Page stood out from the crowd as a company that successfully combines being wonderfully traditional and customer-centric, while being modern and forward-thinking; giving it a competitive position in the market.
I undertook an internship here during my freshman year at college and met the great teams that make up Furley Page and got a glimpse of the high caliber work they do, I confirmed that this was the company I wanted to be a part of.
Your second year of training was very different from your first year. What does Furley Page have in place to ensure you continue to receive a high level of training and support?
This past year has been unique for everyone. I think this is especially true for those who undertake any form of training, as the Covid restrictions have made it more difficult to watch and learn from others in this way.
While my training over the past year has taken a slightly different form, Furley Page has put together a great support system for those working remotely and I have learned so much from my home office.
I am very grateful for platforms like Microsoft teams and Zoom which allowed us to stay connected as a team and to regularly discuss the topics we are working on. Someone on the team is always on the phone if I have a question and, with the restrictions now starting to fade, a coffee over lunch with a colleague was a real treat!
What seats have you occupied and have there been any that questioned your perception of this area of ​​law?
I completed seats in commercial property and dispute resolution.
During my seat in Commercial Property, I had the opportunity to get involved in work such as drafting leases, licenses and other contracts. What I found surprising was how much you engage your negotiation skills in transactional work, liaising between the parties to put the right protections in place for your client, anticipating potential issues.
It is not only a question of a standardized drafting, everything is adapted; it was an excellent introduction to legal practice.
I am coming to the end of my double seat in dispute resolution, which I very much appreciated. Litigation practice truly engages these problem-solving skills, with the goal of providing tailored solutions to your client in the event of a dispute.
I was surprised at the variety of forms these solutions can take. Settlement of disputes does not always mean court proceedings. Sometimes writing a heavily worded letter puts the issue to bed and other times protracted negotiations and / or legal action is required. The main thing is to be able to adapt to the approach that the client wishes to adopt while advising on both the risks and the advantages linked to the use of these different routes.
Looking back on your training so far, to what extent has the reality of training in a law firm matched your expectations?
Coming into my training contract, I hoped it would be challenging, exciting and fulfilling, and it really lived up to those expectations.
You are trusted and given a lot of responsibility as an intern, which encourages you to learn and develop quickly; and your contribution to business is appreciated.
Of course, due to the lockdown, there were challenges that I hadn't anticipated. I think we are missing all the social elements of working life. However, despite the circumstances, everyone worked very hard to maintain this team bond and engagement with their clients. I had great support from everyone and really found my flow.
To note: during containment while staff were working from home, it was not possible to photograph the staff.