Quantitative tightening: are the markets prepared?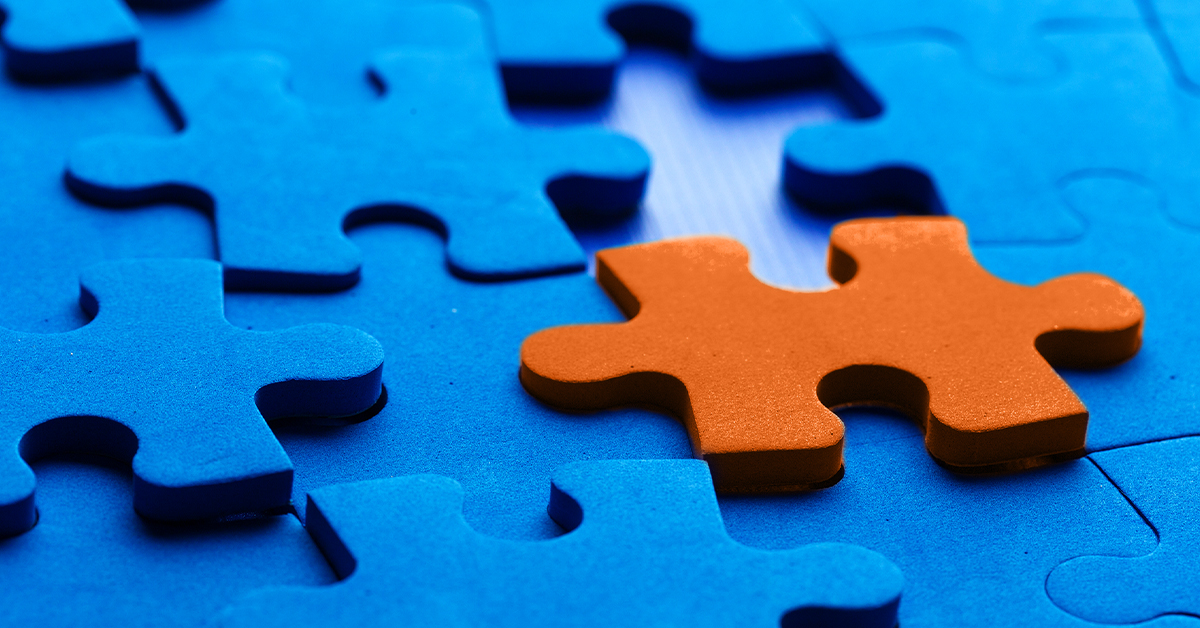 Risk Considerations
Yields are subject to change with economic conditions. Yield is just one of the factors to consider when making an investment decision.

Equity securities may fluctuate in response to news about companies, industries, market conditions and the general economic environment.
Obligations are subject to interest rate risk. When interest rates rise, bond prices fall; generally, the longer the maturity of a bond, the more sensitive it is to this risk. Bonds may also be subject to purchase risk, ie the risk that the issuer will repay the debt at its option, in whole or in part, before the scheduled maturity date. The market value of debt securities may fluctuate and the proceeds from sales prior to maturity may be more or less than the amount originally invested or the value at maturity due to changes in market conditions or the quality of issuer credit. Bonds are subject to the credit risk of the issuer. This is the risk that the issuer may not be able to make timely payments of interest and/or principal. Bonds are also subject to reinvestment risk, which is the risk that principal and/or interest payments on a given investment will be reinvested at a lower rate of interest.
Asset allocation and diversification do not assure a profit or protect against losses in declining financial markets.
Rebalancing does not protect against a loss in the event of a decline in the financial markets. There may be potential tax implications with a rebalancing strategy. Investors should consult their tax advisor before implementing such a strategy.
Due to their narrow focus, sector investments tend to be more volatile than investments that diversify across many industries and companies. Tech stocks can be particularly volatile.
International investment involves higher risk, as well as greater potential returns than US investments. These risks include political and economic uncertainties in foreign countries as well as the risk of currency fluctuations. These risks are amplified in countries with emerging markets, as these countries may have relatively unstable governments and less established markets and economies.
Investing in foreign emerging markets involves greater risks than those normally associated with domestic markets, such as political, monetary, economic and market risks.
Invest in commodities involves significant risks. Commodity prices may be affected by a variety of factors at any time, including, but not limited to, (i) changes in supply and demand relationships, (ii) programs and policies government, (iii) national and international political and economic events, war and terrorist events, (iv) changes in interest and exchange rates, (v) commodity trading activities and related contracts, (vi) plague, technological changes and weather conditions, and (vii) commodity price volatility. In addition, commodity markets are subject to temporary distortions or other disruptions due to various factors, including lack of liquidity, participation by speculators and government intervention.
Certain securities mentioned in this document may not have been registered under the US Securities Act of 1933, as amended, and, if so, may not be offered or sold absent an exemption. Recipients are responsible for complying with all legal or contractual restrictions regarding their purchase, holding and sale, the exercise of rights or the performance of obligations in connection with any transaction in securities/instruments.
Disclosures
Morgan Stanley Wealth Management is the trading name of Morgan Stanley Smith Barney LLC, a broker registered in the United States. This material has been prepared for informational purposes only and does not constitute an offer to buy or sell or a solicitation of an offer to buy or sell securities or other financial instruments or to participate in any trading strategy. Past performance is not necessarily indicative of future performance.
The author(s) (if any) primarily responsible for the preparation of this material receive compensation based on various factors, including the quality and accuracy of their work, company income (including income from transactions and financial markets), customer feedback and the competition. The factors. Morgan Stanley Wealth Management is involved in many activities which may be related to the companies, securities or instruments mentioned in this document.
This material has been prepared for informational purposes only and does not constitute an offer to buy or sell or a solicitation of an offer to buy or sell any securities/instruments, or to participate in any trading strategy. . Such an offer would only be made after a potential investor has completed their own independent investigation of the securities, instruments or transactions and received all the information they need to make their own investment decision, including, if where applicable, a review of any offering circular or memorandum describing such security or instrument. This information would contain important information not contained herein and to which potential participants are referred. This material is based on information publicly available as of the date specified and may be outdated thereafter. We are under no obligation to tell you when the information in this document may change. We make no representations or warranties as to the accuracy or completeness of this material. Morgan Stanley Wealth Management is under no obligation to provide current information on the securities/instruments mentioned herein.
The securities/instruments discussed herein may not be suitable for all investors. The suitability of a particular investment or strategy will depend on the investor's individual circumstances and objectives. Morgan Stanley Wealth Management recommends that investors independently evaluate specific investments and strategies, and encourages investors to seek the advice of a financial adviser. The value and income of investments may vary due to changes in interest rates, exchange rates, default rates, prepayment rates, security/instrument prices, market indices, operational conditions or financial statements of companies and other issuers or other factors. Estimates of future performance are based on assumptions which may not materialize. Actual events may differ from those assumed and changes to any assumptions may materially affect projections or estimates. Other events not taken into account may occur and significantly affect the projections or estimates. Certain assumptions may have been made for modeling purposes only to facilitate the presentation and/or calculation of any projections or estimates, and Morgan Stanley Wealth Management makes no representation that such assumptions will reflect actual future events. Accordingly, there can be no assurance that any estimated returns or projections will be realized or that actual returns or performance results will not differ materially from those estimated herein.

This material should not be construed as advice or a recommendation regarding asset allocation or any particular investment. This information is not intended to, and should not, form a primary basis for any investment decision you may make. Morgan Stanley Wealth Management is not acting as a trustee under the Employees Retirement Income Security Act of 1974, as amended or Section 4975 of the Internal Revenue Code of 1986 as amended by furnishing this document, except as otherwise provided in writing by Morgan Stanley and/or as described at www.morganstanley.com/disclosures/dol.

Morgan Stanley Smith Barney LLC, its affiliates and Morgan Stanley's financial advisors do not provide legal or tax advice. Each client should always consult their personal tax and/or legal adviser for information regarding their individual situation and for any tax or other implications that may result from the implementation of a particular recommendation.

This document is distributed in Australia to "retail clients" within the meaning of the Australian Corporations Act by Morgan Stanley Wealth Management Australia Pty Ltd (ABN 19 009 145 555, holder of Australian Financial Services License No. 240813).

Morgan Stanley Wealth Management is not incorporated under the laws of the People's Republic of China ("PRC") and the materials for this report are prepared outside the PRC. This report will only be distributed at the request of a specific recipient. This report does not constitute an offer to sell or the solicitation of an offer to buy any securities in the PRC. PRC investors must be qualified to invest in such securities and must be responsible for obtaining all relevant approvals, licenses, verifications and/or registrations from the relevant PRC government authorities.

If your financial adviser is based in Australia, Switzerland or the United Kingdom, please be aware that this report is distributed by the Morgan Stanley entity where your financial adviser is located, as follows: Australia: Morgan Stanley Wealth Management Australia Pty Ltd (ABN 19009145555, AFSL No. 240813); Switzerland: Morgan Stanley (Switzerland) AG regulated by the Swiss Financial Market Supervisory Authority; or United Kingdom: Morgan Stanley Private Wealth Management Ltd, authorized and regulated by the Financial Conduct Authority, approves, for the purposes of section 21 of the Financial Services and Markets Act 2000, this material for distribution in the United Kingdom.

Morgan Stanley Wealth Management does not act as a councilman to any municipal entity or obligated person within the meaning of Section 15B of the Securities Exchange Act (the "Councilman's Rule") and the opinions or Views contained herein are not intended to be, and do not constitute, advice within the meaning of the Councilman's Rule.

This material is distributed in the United States of America by Morgan Stanley Smith Barney LLC.

Third-party data providers make no warranties or representations of any kind regarding the accuracy, completeness or timeliness of the data they provide and will not be liable for any damages of any kind related to those data.

This material, or any part thereof, may not be reprinted, sold, or redistributed without the written consent of Morgan Stanley Smith Barney LLC.

© 2022 Morgan Stanley Smith Barney LLC. SIPC member.
CRC#4316470 (02/2022)