Province to introduce cooling off periods for home buying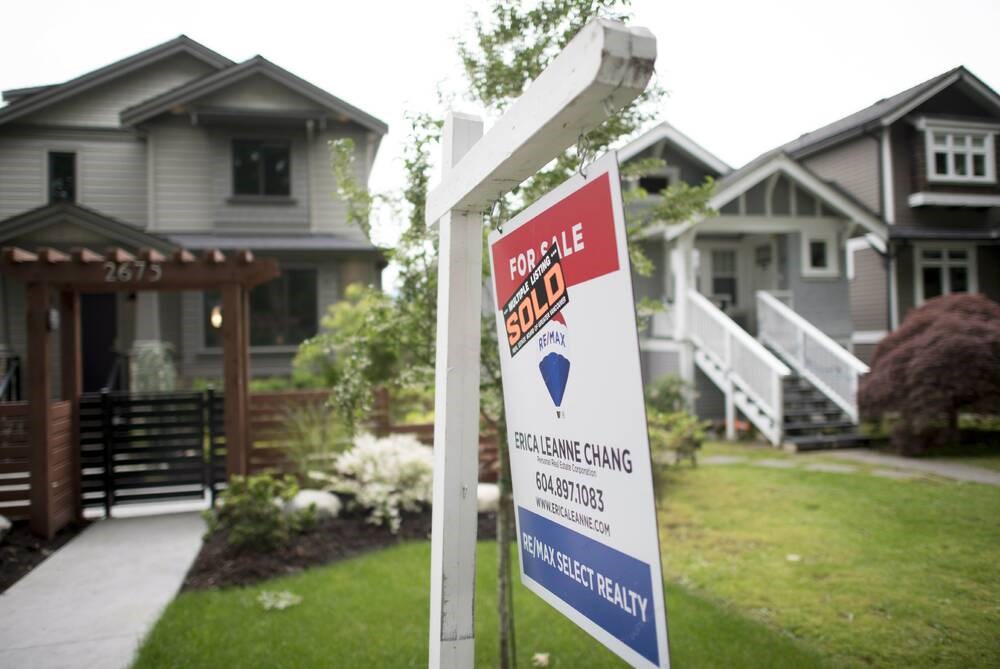 "We don't know what problem they are trying to solve with this," said the chairman of the Victoria Real Estate Board.
The province's announcement of its intention to impose a cooling off period on home purchases took the industry by surprise and solves a "problem" that does not exist, says the chairman of the Victoria Real Estate Board.
"We don't know what problem they're trying to solve with this," David Langlois said Thursday.
"Our problems are in the supply, municipal approval [for new housing projects], market access and accessibility, none of that has anything to do with it.
A cooling off period would give buyers a limited time to change their mind and cancel a purchase with little or no legal consequences.
Finance Minister Selina Robinson said the cooling-off period, similar to those already in place for pre-construction condominium sales, would give people making the biggest buying decision of their lives time to think about it. ensure they are doing the right thing.
"Especially in times of heightened activity in the housing market, it is crucial that we have effective measures in place to give people peace of mind knowing they have made the right choices," said Robinson.
The BC Financial Services Authority was tasked with consulting with key industry stakeholders and experts to help determine what a cooling off period would look like. The government hopes to get answers early in the new year, with the goal of introducing a bill in the spring.
Robinson said the cooling off plan is a response to what consumers, mortgage brokers and some real estate agents have said amid a housing market with very low inventory and high demand.
She said buyers feel pressured to make unconditional offers, often without a home inspection, in hopes of landing a new home.
But Langlois said the cooling off period would do little more than add a layer of complexity to the sales process. "I don't think it's of any use to anyone," Langlois said, noting that it could hurt sellers by allowing buyers to tie up one or more properties while they decide which property they really want. "So now you have buyers who make life more difficult for other buyers."
He pointed out that no one is forcing buyers to make unconditional bids and that many delayed bids are still submitted, often giving buyers up to a week to do their due diligence when making a purchase.
Langlois said that if the goal is to protect consumers and provide the same opportunity to all buyers, a simple solution is to eliminate preemptive or intimidating offers – offers that arrive before a deadline and are designed to be more attractive to a seller and to eliminate competition. "Say everything that happens in the market has to be on display in the market for seven days, after which you can consider offers," he said. "It solves all the problems without having to create a whole new regulatory regime for how we sell homes."
Scott Travelbea, director of Travelbea and Associates Mortgage Specialists, said the cooling off period has the potential to drive up house prices.
In a market where multiple offer situations are the norm, he said, buyers have two ways of separating their offers from others: price and terms. "The terms include financing and inspections, and if we remove the need for variable terms by introducing a cooling off period for everyone, the only factor left is price."
Travelbea said this could cause buyers to bid higher than before.
Robinson said the province had asked the BC Financial Services Authority to look at all the implications of the cooling off period, including a system of financial penalties for buyers locking up properties.
The Financial Services Authority will consult with experts on other potential consumer protection measures, such as changing the existing blind auction system, where homebuyers don't know what others are offering to pay, as well. that what can be done buyers waiving conditions such as home inspections in their offers. Blair Morrison, Chief Financial Officer
The real estate authority and superintendent said buyers and sellers should be supported and given time to make good financial decisions.