Keiss and Bower's students learn teamwork during the week at the activity center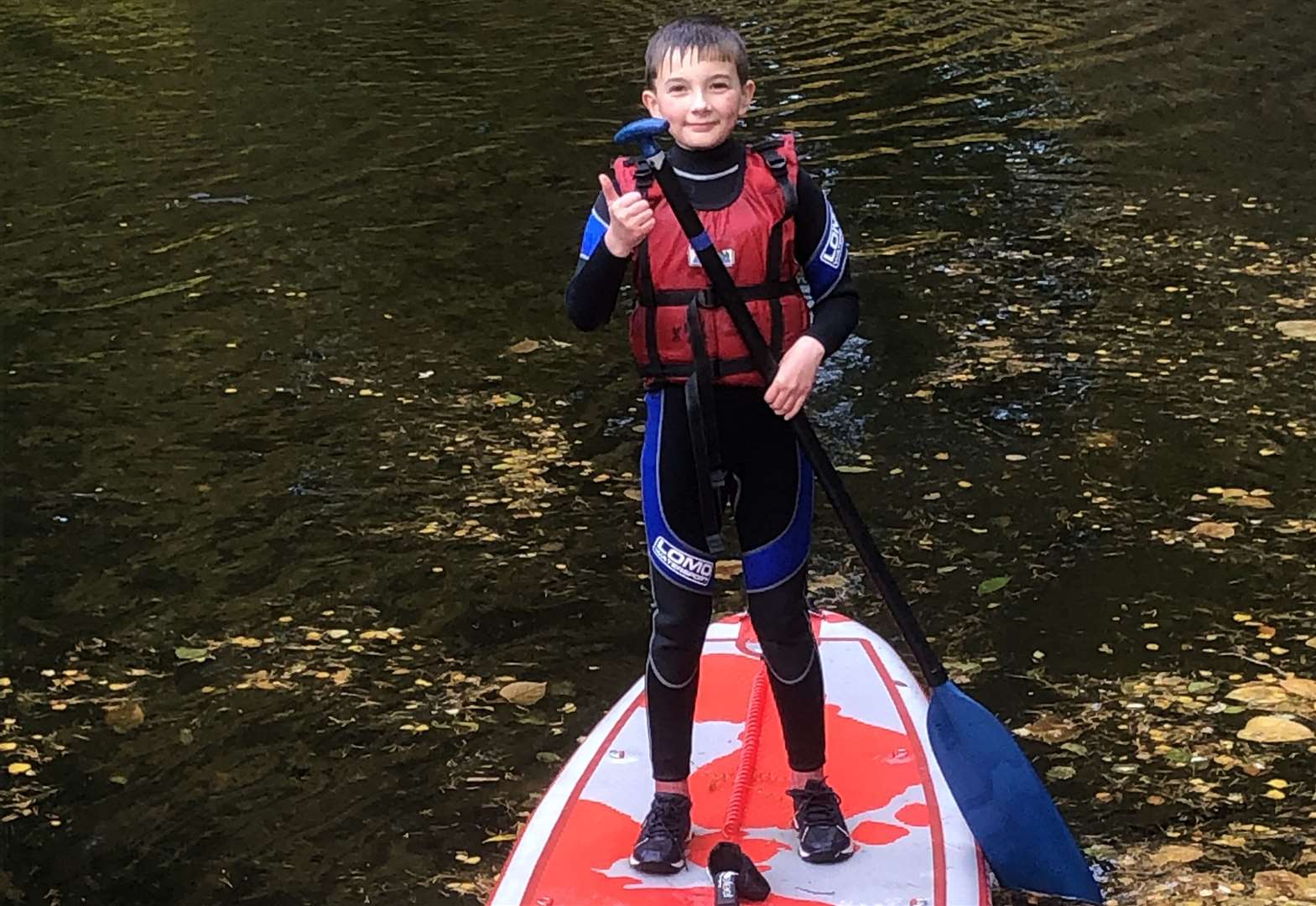 Students from Keiss and Bower Elementary Schools enjoyed a range of "once in a lifetime" adventure activities at an activity center in Ross-shire.
Staff said the young people were able to develop a variety of skills while learning to problem-solve and work as a team on their group residential trip to Fairburn, which takes place in spectacular scenery south of the River Conon near Muir of Ord.
The seven elementary school students had the opportunity to experience orienteering, hiking, walking in the gorges, climbing a suspended rope ladder (Jacob's Ladder), archery, mountain biking, laser tag, canoeing, bubble football, Highland Games, paddleboarding, crate-stacking and raft building.
Nighttime forest activities such as a night line, ambush, and campfire building helped kids learn skills that are not so easy to learn in school and a STEM nighttime challenge. (science, technology, engineering and math) allowed them to apply skills already taught in a different setting with instructors.
Bower's student Reuben Patterson said: "This trip gave me more independence because I spent the week away from my family."
Nathan Pope added that the trip "gave me time and I tried things I had never done before", while Owen Sutherland appreciated the wide range of experiences on offer. "The activities were a lot of fun. I really enjoyed them, "he said.
Keiss' student Callum Booth felt he had become more independent over the week, saying: "I learned to organize myself being away from home.
Caitlyn Fairweather took on the challenges of Fairburn. "Some of the activities really pushed us to our limits," she said. "It was scary climbing Jacob's ladder, but we made it."
Principal Fraser Thomson said: "The trip was a huge success. Watching the students challenge each other and make new friendships was fantastic to see.
"This trip could not have happened without the successful partnerships that characterize the school communities of Keiss and Bower. Our partners appreciate the benefits that extracurricular experiences can have in terms of developing skills for learning, work and life. life that will go a long way in helping to ensure that our learners reach positive destinations.
"We are always looking to develop connections in the community and beyond. We have two councils of extremely supportive parents.
"Our parents and guardians also played a huge role in making this trip a reality, as well as financial support from Bower Elementary School at Baillie Wind Farm, while Keiss Elementary School received grants from Beatrice Offshore Wind Farm. and the Stroupster Community Fund managed by the Scotland Foundation.
"This has enhanced our learning offer and has undeniably had a positive impact for students and families in our community. We are extremely grateful for all of their support.
"The trip to the Fairburn Activity Center provided the students with a unique experience and a big thank you to all the staff at Fairburn for their dedication and first class service."
Kate Sutherland, a teacher at Keiss, helped lead the students during the week.
Miss Sutherland said: "We all had a brilliant week at the Fairburn Activity Center. It was amazing to see the children's confidence grow massively during the week.
"This is thanks to the fantastic staff at Fairburn. The staff came up with a wide range of excellent activities, which helped the children develop a variety of skills, from problem solving to teamwork. It was an unforgettable experience for everyone involved. "
---
Do you want to respond to this article? If yes, click here submit your thoughts and they can be published in print.
---