How to save money on your broadband plan
Chances are, if you've been using the same provider for a long time, you're almost certainly paying too much for your broadband.
This is confirmed by studies which show that customers pay on average 20% more for broadband when they are out of contract than if they had just subscribed to their package.
Fortunately, there are a number of ways to save money on your broadband plan. Read on as we share our top tips for saving money.
Talk to your supplier
First, talk to your current supplier. If you've been with them for a while, chances are that the package you have now is probably not suitable for your purpose.
For example, if your son or daughter enjoyed playing video games, but recently moved to college, you probably won't need a fiber plan – the best plan for heavy gamers – anymore.
This means that you are effectively paying a higher price for fast service that you don't really need. So ask them to measure your current consumption and offer a more suitable package.
Avoid data caps
Data caps may seem useful. But if you go over your data allowance, you could end up paying more than you can afford after all.
To avoid this, think about how you are using the internet right now. For example, if you live in a large household where several people are using the internet at the same time, it may be cheaper for you to get unlimited broadband because you won't have to worry about going over your data limit.
On the other hand, if you rarely use the internet and live on your own, a data cap may be the best option for you. This is why it is important to contact your provider to find out which plan you are currently on and what your current data allowance is.
Think about what you need
Most of the major UK broadband service providers offer included calls in the evenings and weekends, but charge for the rental of the line. And while you can find a plan without a line rental, your options will be limited.
With Virgin Media, for example, you don't need a landline as it's the only major provider in the UK that doesn't offer broadband using BT's wired copper infrastructure.
That said, to offset the cost of renting the line, you might end up paying more for the broadband package itself. So think about how much you use your phone and if it is worth paying for the rental of the line.
Check how you pay
If you are paying by direct debt, some providers may charge a little less for your broadband. Discounts vary, but the typical savings are around £ 5 per month.
Plus, you can usually save money by prepaying for your broadband as well. However, the catch is, you will need to have a lump sum on hand.
Group your packages
Bundling your TV and broadband phone could save you money.
So if you're currently paying for TV, phone, and broadband with different providers – and you're sure you need all of those services – consider getting a single provider plan instead. You might just save some money.

Compare broadband, TV and phone providers

Change supplier
Okay, you've tried everything. Now may be the time to consider switching providers. Which just happens to be what Broadbandchoices is good at.
Our broadband offers
* Average speeds are based on download speeds of at least 50% of customers during peak hours (8:00 p.m. to 10:00 p.m.). Speed ​​can be affected by a variety of technical and environmental factors. The speed you receive where you live may be slower than stated above. You can check the estimated speed of your property before you buy.
What are my options for change?
You can switch in two ways. First, tell your current supplier who your new supplier is, and they will contact you to cancel.
But, if your provider does not use an Openreach line – the same line used by BT – you will need to contact your existing network yourself to tell them you want to leave.
If you change your mind, you have 14 days to cancel before your new contract begins.
To find a new supplier, simply enter your zip code into our zip code checker to see what's available in your area, and filter the results based on what you're looking for.
Compare broadband offers in your region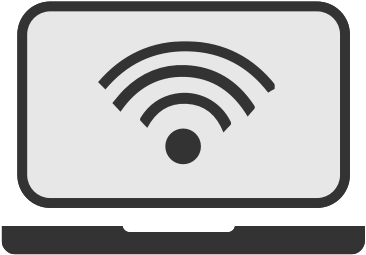 Compare cheap broadband plans